Tourism San Antonio de Areco.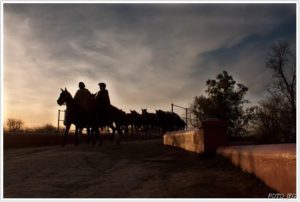 Year 1968, newspaper "La Nación" promotes tourism in San Antonio de Areco. The Tourism management of the Buenos Aires province publishes in the graphic media the advertising for visiting the town of San Antonio de Areco. The town and the museum named "Ricardo Guiraldes" generated in those years a magnetism that still exists. If you want to learn more about this town and its gaucho traditions and culture, you can visit the webpage sanantoniodeareco.travel.
SPANISH:
Año 1968; diario "La Nación". La entonces Dirección de Turismo de la Provincia de Buenos Aires, publica en los medios gráficos la promoción para visitar San Antonio de Areco. El pueblo y el Museo "Ricardo Güiraldes" generaban por aquellos años, un magnetismo que continua vigente.